CHRISTIAN DIOR 2974 90
CHRISTIAN DIOR 2974 90
MADE IN AUSTRIA (90'S)
| | | | | |
| --- | --- | --- | --- | --- |
| 145 mm | 53 mm | 21 mm | 50 mm | 140 mm |
| | MATERIAL | COLOR |
| --- | --- | --- |
| FRAME: | OPTYL | SHINING BLACK |
| LENS: | CR39 | NAVY BLUE |
an authentic rarity! impossible to find in this condition, a piece of fashion history; still lightweight due to high-end Optyl material;
MADE IN AUSTRIA (anni '90)
| | | | | |
| --- | --- | --- | --- | --- |
| 145 mm | 53 mm | 21 mm | 50 mm | 140 mm |
| | MATERIALE | COLORE |
| --- | --- | --- |
| FRAME: | OPTYL | NERO LUCIDO |
| LENTI: | CR39 | BLU NAVY |
un'autentica rarità, impossibile da trovare in queste condizioni! occhiali resistenti e leggeri realizzati in Optyl;
Payment
Payment can be made:
• via PayPal, the fast solution to pay for your orders. With Paypal Express Checkout, payment is made in a secure way on our site.
• via Credit / Debit Card (processed via Paypal). In this case, personal data on the Credit / Debit Card are used by PayPal via an encrypted protocol, without third parties having any access. This type of payment requires processing time ranging from 3 to 5 days.

Shipping info
Free shipping for all orders of 70 euro or more.
For any orders less than 70 euro the shipping cost is 8 euro for any destinations.
The orders will be sent within 48 hours after the payment.
Shipments are insured and traceable: once your order has sent You will receive an email with all the shipping details and track code to check its status.
To check shipping status, you may also follow the link sent via e-mail.
Delivery UE: 5/6 days by Asendia;
Delivery for rest of world: 8/10 days by Asendia.

Import Costs
Items shipped outside the European Union may be subject to customs fees, duties and other local taxes. On these charges, ratticollector.com is unable to offer indications, because the amount is calculated by the customs of the country of destination; For more information, please contact the local customs office.
These charges, if they are applied, will be due by the buyer and they must be paid before delivery or at the delivery time.

Return conditions
Customer can return the product, in its original conditions, within 7 days by the delivey; items returned with visible defects will not be refunded.
Customers have to send an e-mail to: info@ratticollector.com before sending back the product, specifying what is the item you are going to return and the reason; after that will be sent an e-mail with the information for the return procedure.
Return cost will be paid by the customer and the shipping must be send as international registered mail; returns through couriers such as FedEx, TNT or UPS will not be accepted.
After made the return shipping, the customer must tell us the tracking via e-mail.
The customer is responsible for returning the product until delivery. In case of impeccable returns, ratticollector.com will refund the full purchase price (shipping costs of return are borne by the customer).
Pagamento
Il pagamento può essere effettuato:
• tramite PayPal, la soluzione rapida per pagare il prodotto ordinato. Con Paypal Express Checkout il pagamento viene effettuato sul sito di acquisto in modo sicuro.
• tramite Carta di Credito / Debito (elaborata tramite Paypal). In questo caso i dati sensibili della Carta di Credito / Debito vengono utilizzati da PayPal tramite un protocollo crittografato, senza che terzi abbiano alcun accesso. Questo tipo di pagamento richiede un tempo di elaborazione che va dai 3 ai 5 giorni.

Info spedizione
Le spese di spedizione sono gratuite per gli acquisti di importo pari o superiore a 70 euro.
Per gli acquisti di importo inferiore a 70 euro, il costo della spedizione è di 8 euro per tutte le destinazioni.
Il pacco sarà spedito entro 48 ore dalla ricezione del pagamento.
Tutti gli invii sono assicurati e accompagnati da un codice di tracciatura che identifica il pacco riportandone tutti gli spostamenti.
Appena il pacco sarà spedito, verrà inviata una e-mail con i dettagli della spedizione e il numero di tracciamento; è possibile verificare lo stato della spedizione in qualsiasi momento seguendo il link nell'email di conferma spedizione.
Per l'Italia le consegne avvengono tramite SDA O TNT, entro 48 ore dalla spedizione.
Per l'Europa (consegna prevista entro 5-6 giorni dalla spedizione) ed il resto del mondo (consegna prevista entro 8-10 giorni dalla spedizione) le spedizioni sono gestite da ASENDIA.

Costi di importazione
Gli invii al di fuori dell'Unione Europea potrebbero essere soggetti all'applicazione di tasse doganali, dazi e altre imposte locali.  Su tali oneri ratticollector.com non è in grado di offrire indicazioni, dal momento che l'importo è calcolato dalla dogana del paese di destinazione; per maggiori informazioni suggeriamo di contattare l'ufficio doganale locale.
Questi oneri, nel caso in cui venissero applicati, sono dovuti dal cliente, prima della consegna o al momento della consegna, e saranno a carico della clientela.

Reso
Il cliente può restituire il prodotto, nel suo stato originale (nessun danno o deterioramento causato dall'uso), entro 7 giorni dal ricevimento; gli oggetti restituiti con difetti visibili non saranno rimborsati.
Prima di effettuare la restituzione il cliente deve inviare una e-mail a: info@ratticollector.com, specificando qual è l'oggetto che si intende restituire e il motivo; in risposta verrà inviata un e-mail con le informazioni per la procedura di restituzione.
La spedizione di ritorno è a carico del cliente.
Una volta effettuata la spedizione per il reso, il cliente è tenuto a comunicare via e-mail il numero di tracking del pacco.
Il cliente è responsabile della restituzione del prodotto fino alla riconsegna. In caso di un reso impeccabile, ratticollector.com rimborserà l'intero prezzo di acquisto (le spese di spedizione per la restituzione rimangono a carico del cliente).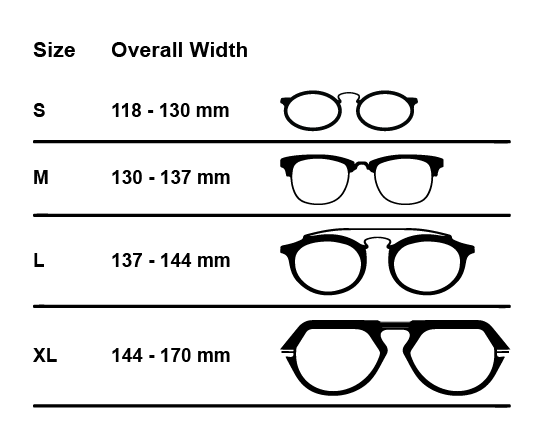 Recently Viewed Products
Recently Viewed Products